Reusable bags need to be used over twenty six times to make a positive environmental impact. Students do not often reach this number due to lack of incentives to use the bags.
Twentysix encourages the use of reusable bags through friendly competition as well as developing personal connections with the bags.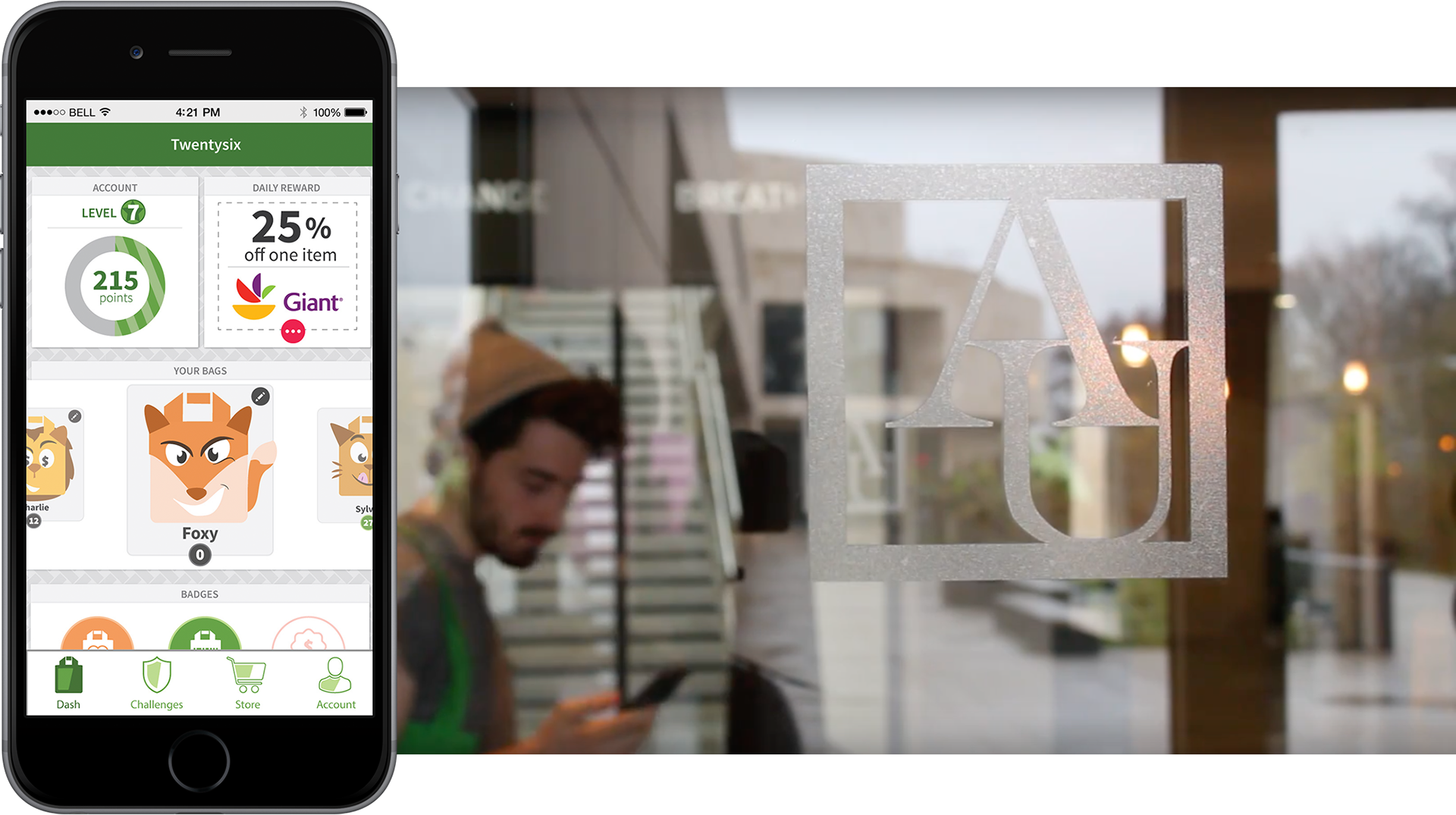 Reusable bags require more energy and resources to make than plastic bags. Therefore Twentysix has a positive environmental impact through encouraging reuse and reducing plastic bag waste.
Twentysix appeals to users by having an engaging social platform and encouraging friendly competition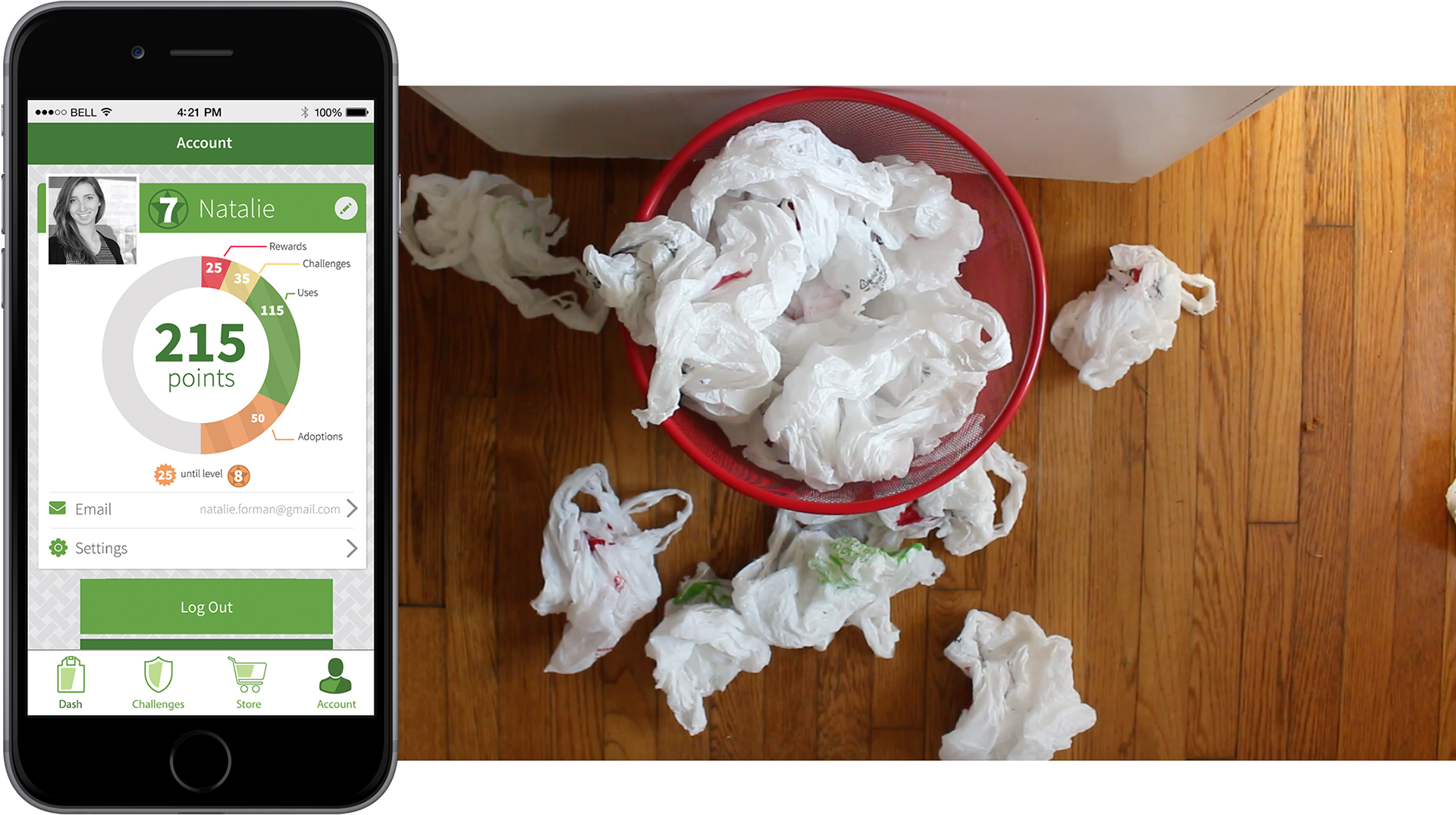 "The UKEA study calculated an expenditure of a little less than two kilograms of carbon per HDPE bag. For paper bags, seven uses would be needed to achieve the same per-use ratio. Tote bags made from recycled polypropylene plastic require 26, and cotton tote bags require 327 uses."
Dillon, Noah. "Are Tote Bags Really Good for the Environment?" The Atlantic. N.p., 2 Sept. 2016. Web.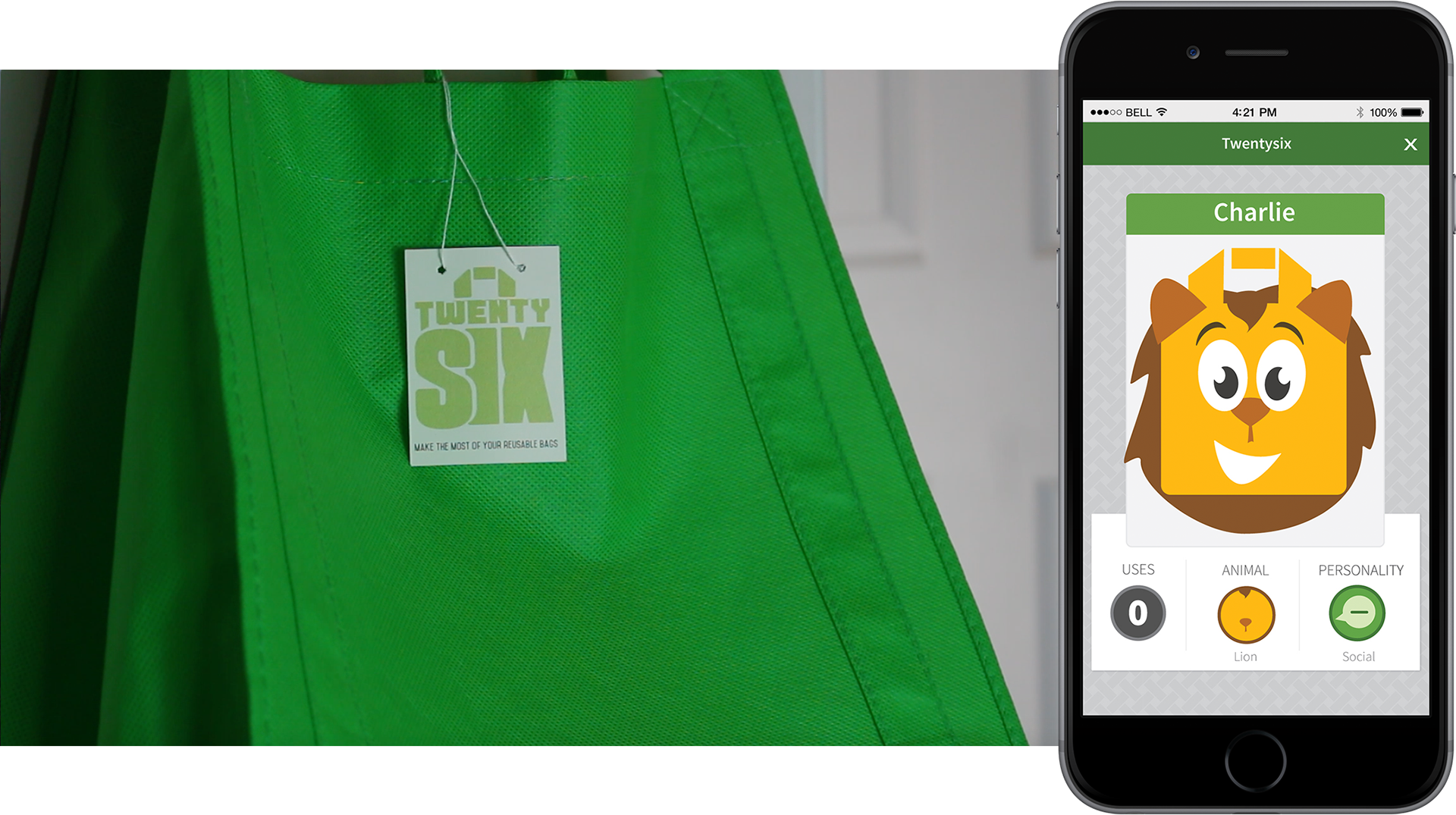 Through user testing we learned that college students do not respond as well to coupons as anticipated. We adapted the design by minimizing the size and scope of the reward and discount system. 
Leader user interface designer
Character design
User experience design (wire-frames and paper mock-ups)
User research (interviews, personas and storyboards)
UI animations, prototype videos, UX design
Logo design, video production, UI/UX design
UI/UX design, video production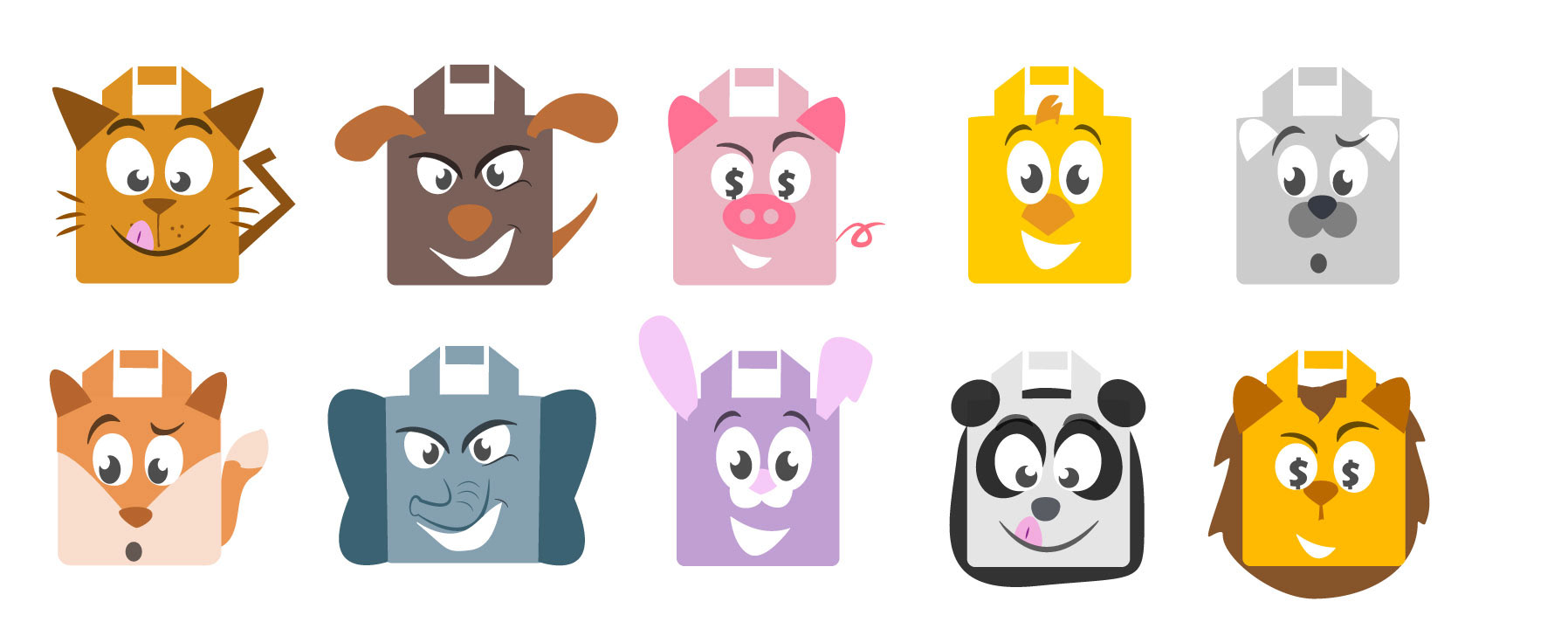 Use the phone below to interact with a live prototype of the application!